A Jubilee and 75th Birthday Celebration
Saturday 4th June started out as a grey day, the sky looked threatening, the wind was up but this did not dampen our determination to build the biggest event that the Lady Nuffield Home has ever put on. Months of planning and collaboration with the Beechcroft Road Residents Association had led to this day. David had come up with the original design plan and oversaw the event organisation working hand in hand with Activities Manager Peri-Ann. Together they worked towards putting on this wonderful event for the Queen's Platinum Jubilee and the Home's 75th Birthday.
From 8am the work started. While the rain came down and the wind blew David, Peri-Ann and her partner Haydn started putting up the 3 smaller marquees. Seeing that a 4th person was needed, Rob, a Beechcroft Road Resident, lent a hand and they were up in record time (and strapped down to lampposts and trees). Next came the large main marquee. Emily, the Home's Accountant, arrived at this point and rolled up her sleeves to get stuck in. Again we still needed an extra pair of hands (it is a BIG marquee!) and so as Tony, another resident of the road, passed us on his way to do some shopping, he offered his hand in the building and it was up just as quick as the first three were. We located it in the right position and Tony was on his way. We had our roof cover for the day - all 26 metres of it.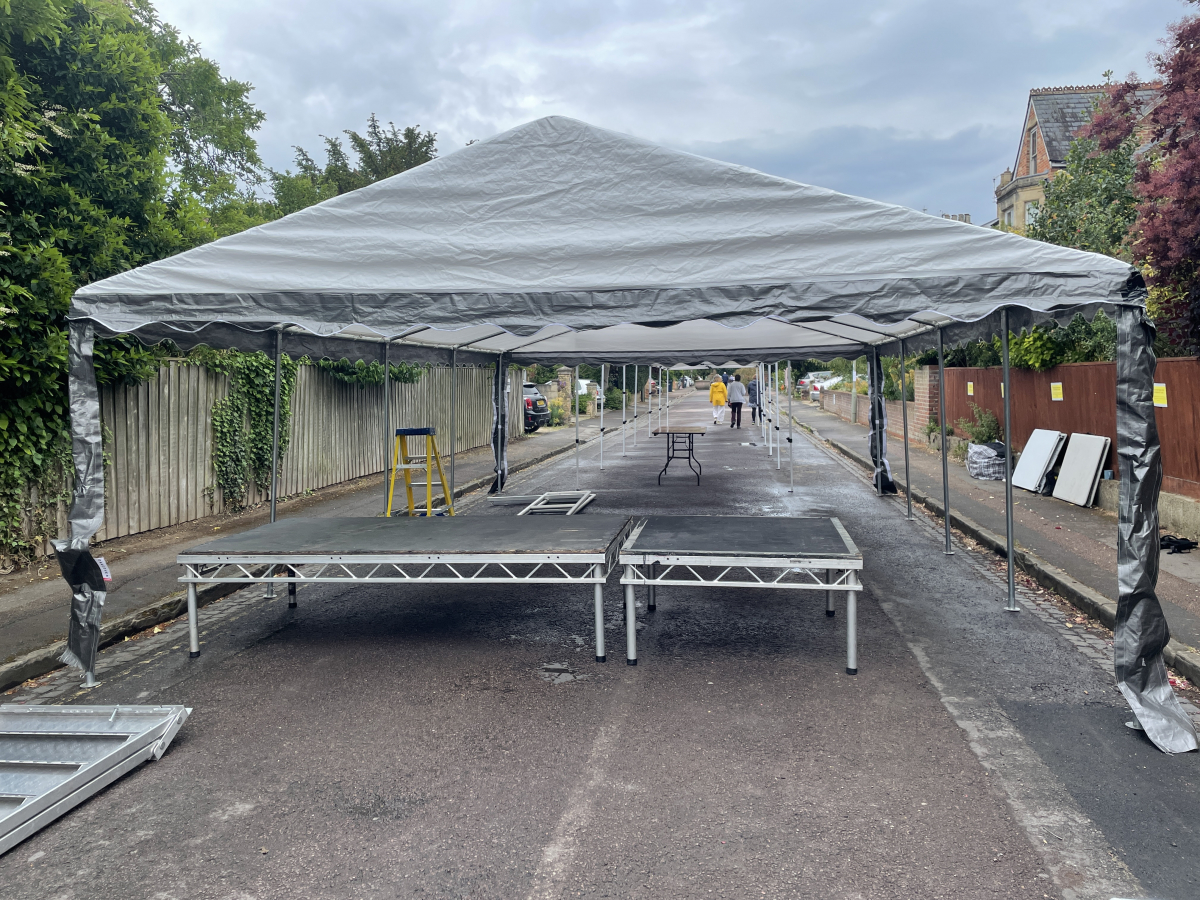 David and Haydn then put together the stage while Peri-Ann, Emily were now joined by volunteer Charlotte and carer Amy who started bringing out the 60 chairs and 10 tables from the building. Once these were all in position the decorating began! David put together all the sound equipment while everyone else laid tables, blew up balloons, hung bunting, built the small cake gazebo, and basically worked hard to create a party fit for the Queen herself.
Carers Wendy and Lidia were now helping out, and it was at this point in the day that the amazing variety of cakes started to appear. There were about 15 all together, some for our competition and others just to be shared. See the pictures to see what an incredible job people had done. Carer Laura came in on her day off and helped the morning staff with the residents to get ready for the celebration.
2pm and it was time to judge the cakes. As the residents came out of the building and joined the banquet table we asked Wendy, Thara and Joan to make judgement on who would be our Jubilee Cake Competition winner. Entries were from staff members and residents of Beechcroft Road and the winner was…. Emily our accountant with her beautiful carrot cake!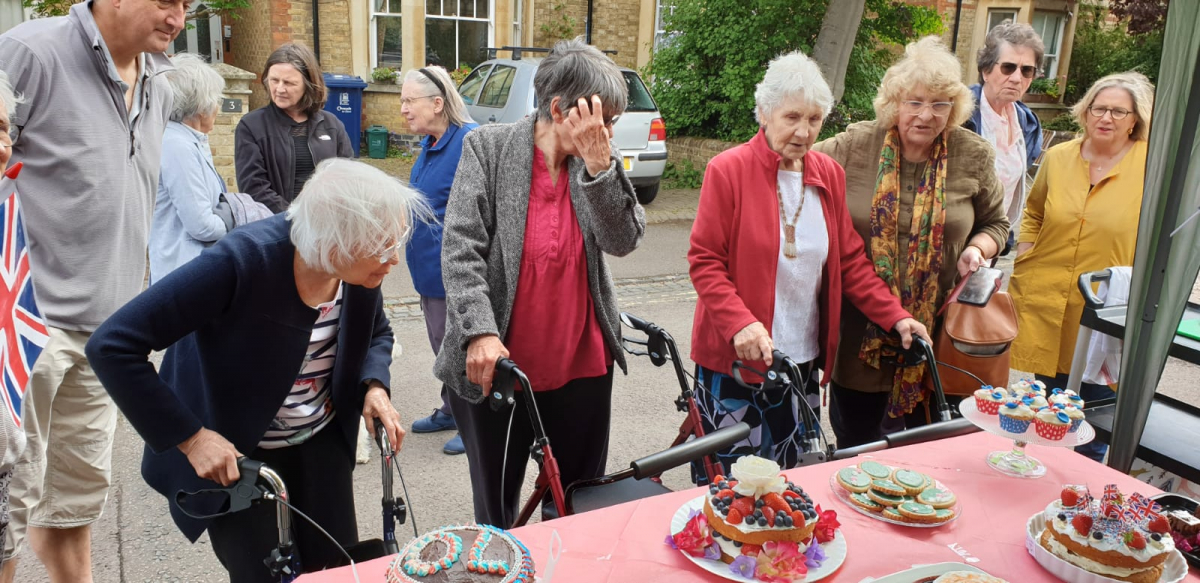 Local harpist Jane Coulcher kicked it all off at 3pm with a wonderful set of gentle harp music that was piped down the road for all to hear. There was cake, Pimms and teas served. The residents were lost in a sea of family members, Beechcroft residents and friends from local streets nearby. It was amazing to see everyone together while they enjoyed the music, food and drink. Emily and Peri-Ann served up the drinks while Karin and other helpers gave out the cakes. Vanessa, daughter of resident Shelagh was a great help cutting up all the fruit to go in the Pimms. As the afternoon went on David became the sound engineer for the musicians having done it before and at 4pm we welcomed the Lollipops back once again to perform at a Home's event. They were as brilliant as ever and had everyone dancing! Residents Bunny and Joan got their groove on while Beechcroft Road residents filtered up from down the road to jump on the dance floor.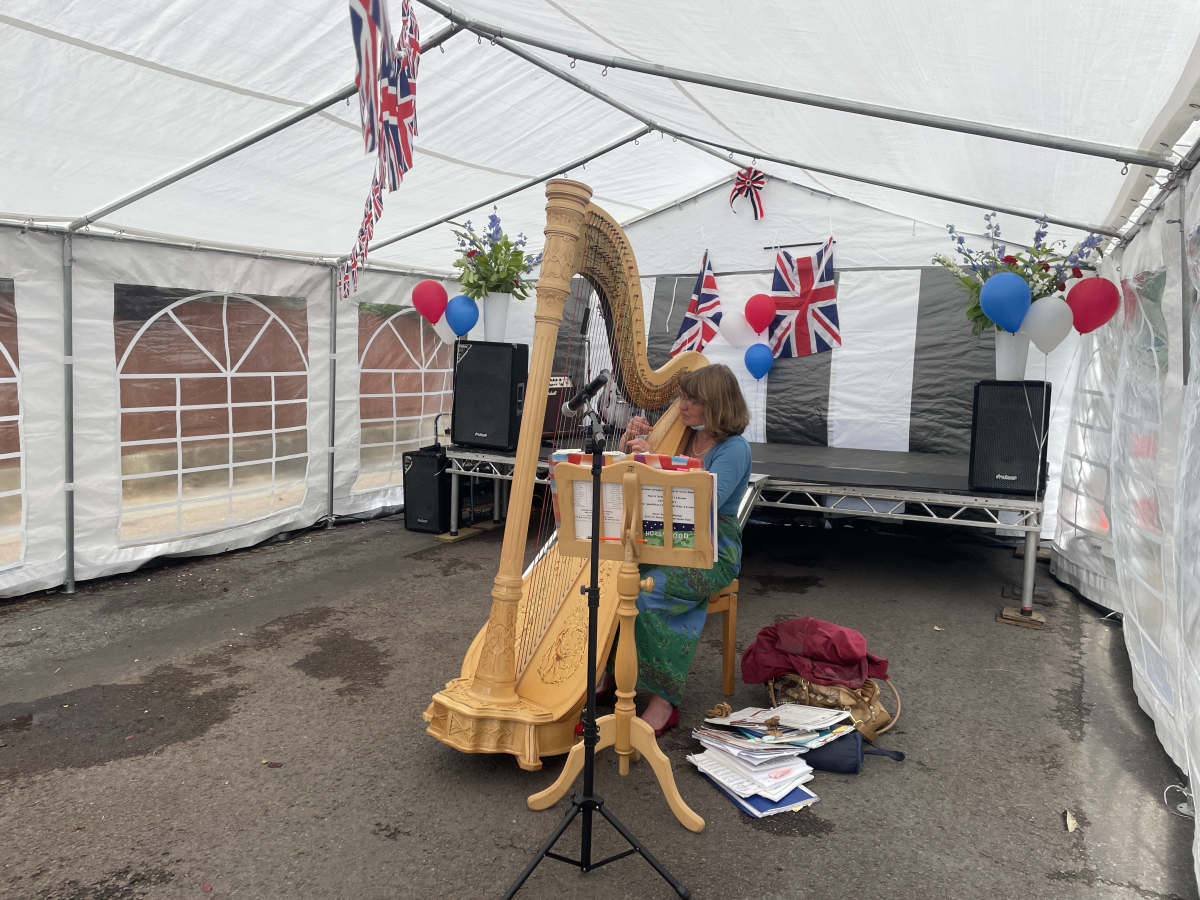 Further on up the road there were various games taking place like splat the rat and one house was even giving out free ice creams! The local police force attended and had a chat with residents, joined some of the games and even tried the cakes that had been baked. It was so nice to see them there joining the community. The sun was shining and the atmosphere was buzzing.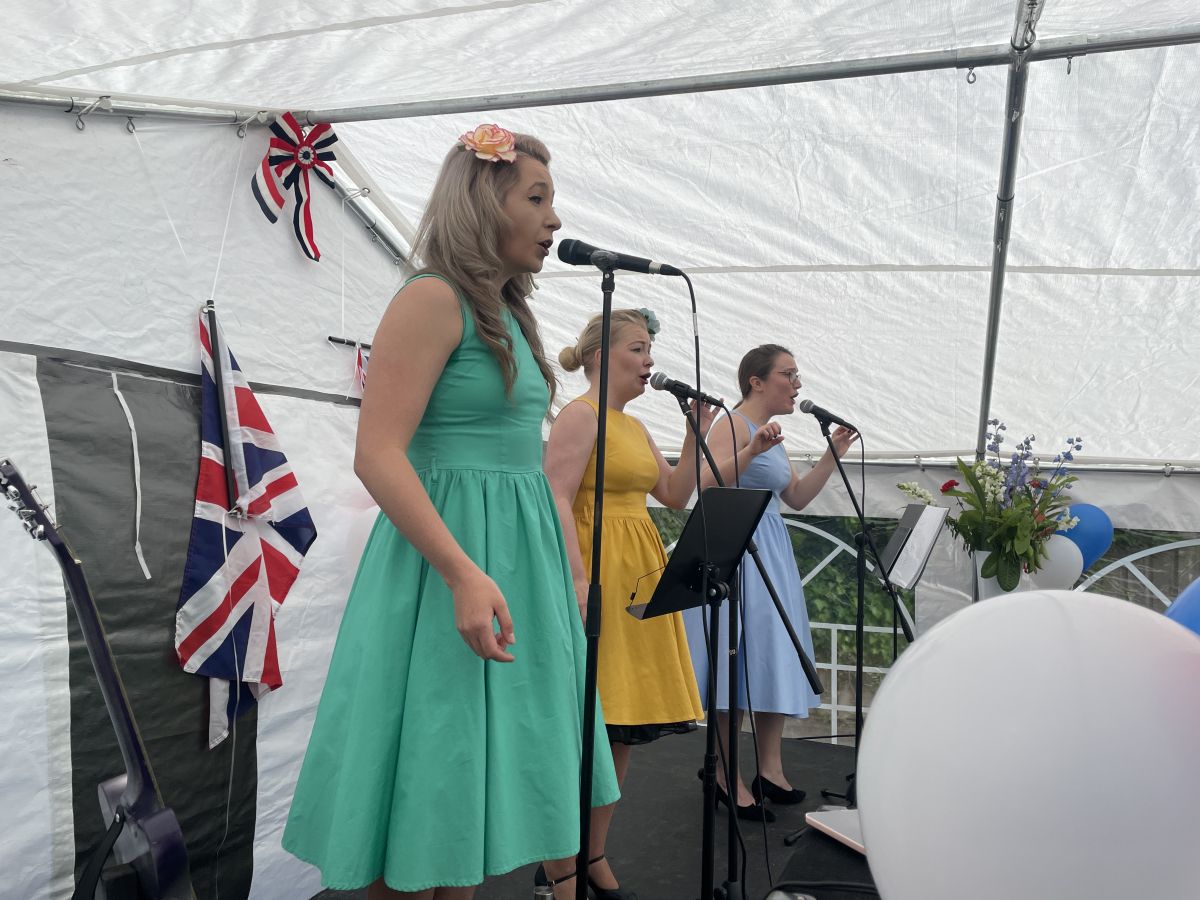 When the party ended there was help from so many people to tidy up that it would be wrong to try and name everyone as we might miss someone out but it is important to say now how much it was appreciated. A little additional thanks to Julia, daughter of resident Claire, Haydn for returning and Amy's husband Craig for helping right to the end to clear things away. After the party everything was taken down and put away again, leaving the road empty like it had never happened.
We would like to thank EVERYONE who helped on the day and an extra thank you to the staff on shift in the afternoon, senior carer Wilson, carers Laura, Consuelo and Blessing for helping the residents to get outside but also helping them back in again. We know how much pressure the events can put on the caring team and it was really appreciated how well they handled 24 residents all needing help at the same time.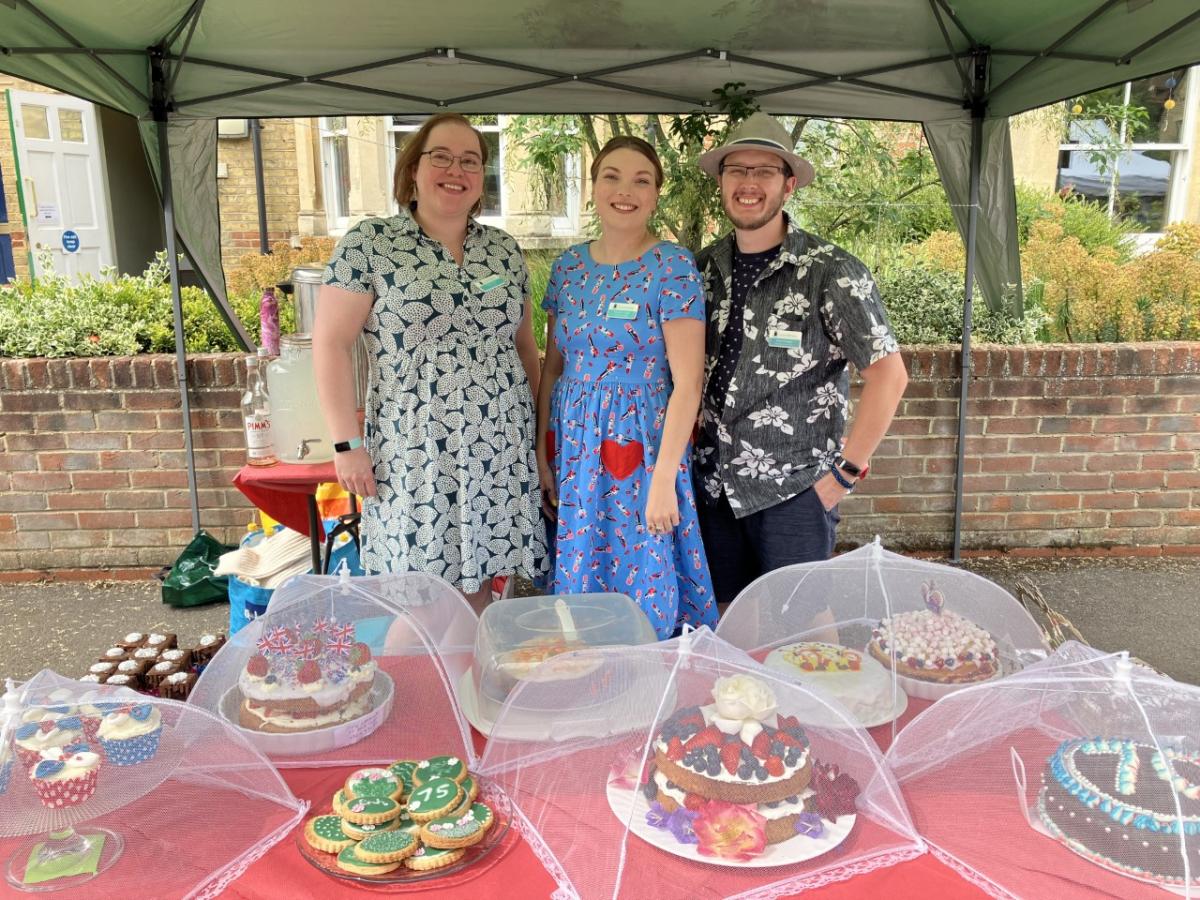 Memories were made and we hope that everyone had as much fun that afternoon as we did. We were featured in the Oxford Mail https://www.oxfordmail.co.uk/news/20187556.oxford-holds-street-parties-across-city-platinum-jubilee/ please take a look when you get a moment.
Thank you for coming and please and us any pictures that you may have taken for our photo memory book!